Placement in recreational levels are based on skill, ability, age, & experience. Skills are taught to a student in a progressive manner. As skills are introduced and mastered, safe & challenging progressions follow with increased exposure to higher level skills: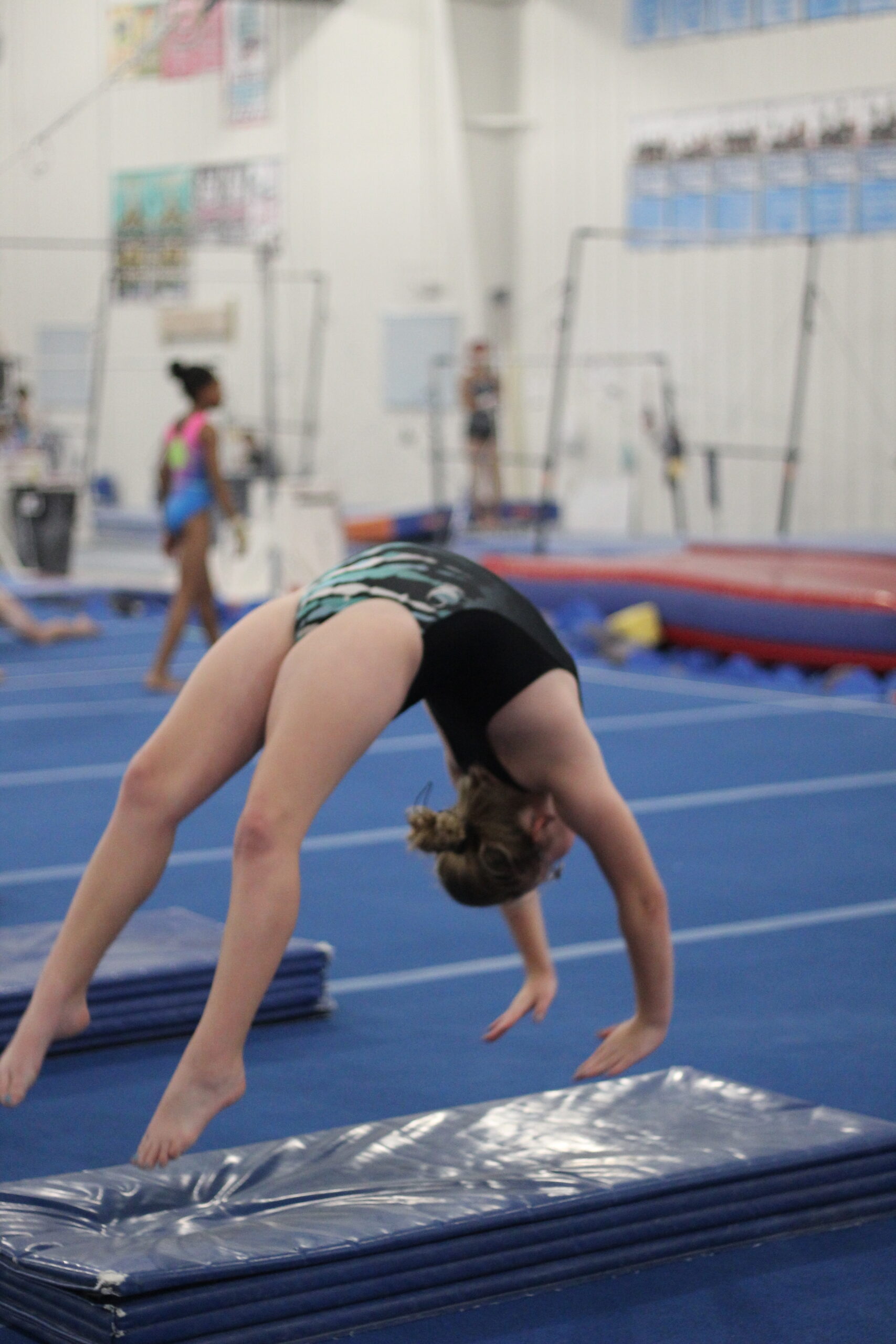 Girls and Boys that complete criteria according to skill assessment charts advance through three recreational skill levels:
Beginner
Intermediate
Advanced
Ready to Start?
Click the buttons below to learn more and get started with us!
Ages 5 to 12
Structured classes incorporate tumbling equipment and trampoline to improve the athletes tumbling abilities.
Skill assessment charts are utilized to ensure gymnastics success from introductory to intermediate skills.
Monday
Tuesday
Wednesday
Thursday
Friday
Saturday
Tumbling
6:00 pm
7+
Beg./Int.
Coach Josh
4:00 pm
5-7
Beg./Int.
Coach Syni
6:00 pm
7+
Int./Adv.
Coach Syni
6:00 pm
5-8
Beg.
Coach Josh
4:00 pm
5-8
Beg.
Coach Isabela
5:00 pm
7-12
Int./Adv.
Coach Isabela
A Winning Combination!
Our programs encourage you to train at your very best. Our students follow these three steps to be able to train more effectively.